Are you a homeschooling family? Are you homeschooling temporarily due to Covid 19? Join us once per week for a little fun and fitness and learning in the gym!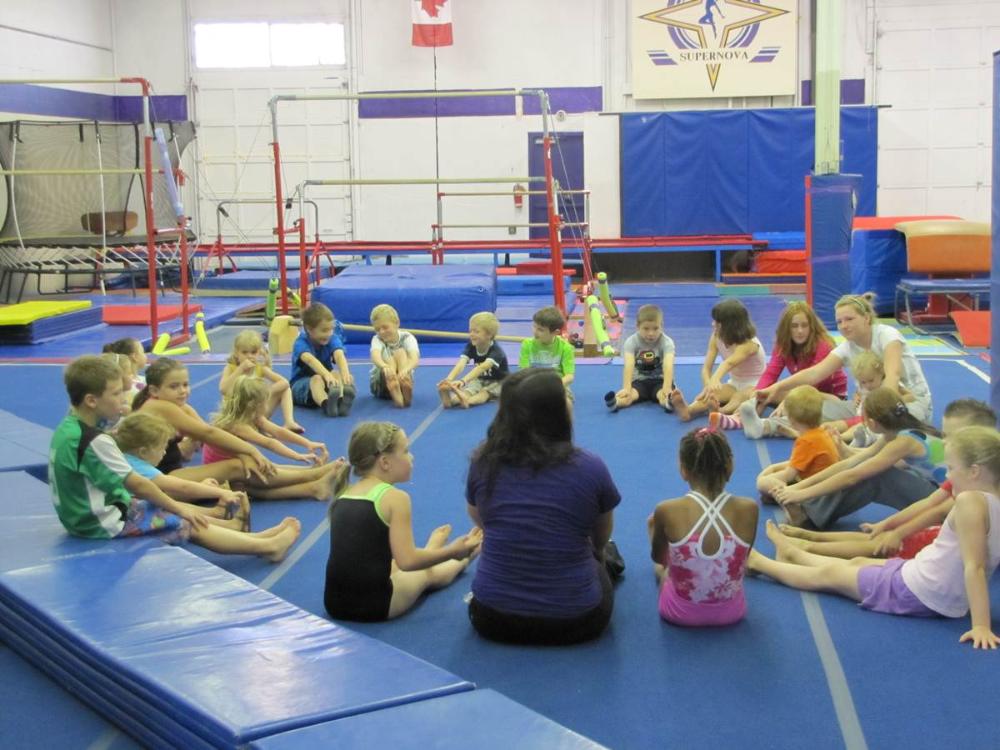 This is a 1 hour recreational gymnastics class, and 1 hour of quiet learning in a classroom setting for boys and girls ages 6-12. We meet once per week on Tuesday afternoon from 10am - 12pm. During the first hour students will begin with a warm up to increase endurance, strength, and flexibility, followed by instruction at vault, bars, beam, floor exercise, and trampoline. During the second hour we will focus on quiet learning. Each child must bring a book they are currently reading or you would like them to read. You must send their homework with them, as well as any curriculum sheets you would like them to complete. Children progress individually at their own pace. It is not our intention to tutor or teach your children. Supernova would like to provide a quiet and safe small class environment for your child to work on their studies while being supervised and guided.
This class is capped at 6 children!
Please wear appropriate attire for gymnastics class. Girls should wear a gymnastics leotard. Shorts are acceptable along with a leotard. Hair should be up and off face. Boys should wear shorts and a TShirt or Tank top tucked in. Please do not come to class with jewellery. All children should be barefoot.
The homeschool program begins on Tuesday September 8th at 1pm. Each class is one hour long.
2hr Class Once per week: $150/month

*Payment is due upon Registration
Acceptable Payment methods: ETransfer, or credit card. Monthly payments are due on or before the 20th of the month preceding training. If payments are not received by the 20th it will be assumed your child will not be returning the next month.