Welcome to Supernova Gymnastics
"Hands Up for the Spirit in every child"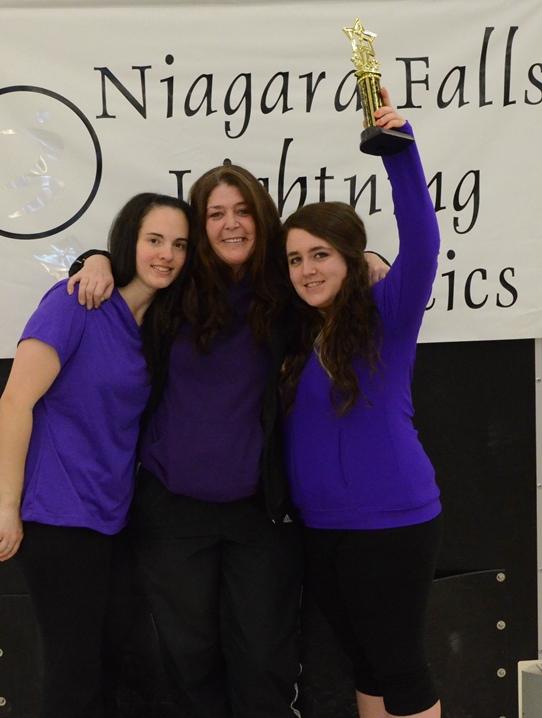 "For the love of our sport"
Supernova Gymnastics opened for business in 1989, established to bring the great sport of gymnastics to Whitby and the surrounding community. Supernova Gymnastics provides Recreational and Competitive programs to the public. Owners Kyleigh and Georgina MacDonnell operate the gym with the energy, creativity, and the resources behind them to create a powerful and inspiring club which raises the community's spirit and awareness of the sport of gymnastics. At Supernova we're taking bold new steps to creatively address the needs of children and their families in our community. We continue to build traditions within the walls of our gym that capitalize on improving quality of life and raise the spirit in every child who enters.
Kyleigh, and head coaches Georgina and Meaghan continue to build a competitive program that is part of the Supernova family tradition of inclusion, kids first, family first, and team bonding first. A competitive program needs an outstanding base to succeed and achieve, and we believe our building blocks are successful, unique, and we keep our gymnasts happy and smiling.
At Supernova we believe that gymnastics & movement is a wonderful and carefree expression of youthful enthusiasm for all ages. Its throwing your Hands Up and reaching for new, exciting, and challenging heights. Our captivating and inspiring facility offers a safe, fun, and confidence building atmosphere. Our awesome skilled and certified team of coaches do not take their role in a child's development lightly; our goal is to assist the parents and community in raising happy and healthy children. Family is everything.